Bucks County Fence
Fence Installation and Repair
✅ New Fence Installations
✅ Complete Fence Replacements
✅Fast Fence Repairs
✅Wood, Vinyl, Chain Link and more
Fill out the form to get started 👉
Best Fence Company Bucks County PA
Time for new fence? Get a free estimate from a
top fence company Bucks County, PA
. Check out all of the best fencing services below. Our local fence contractors serve all of Bucks County.
Fence Repair Bucks County
Need your fence repaired in Bucks County? Not sure if you need a full fence replacement or just some repairs? Get a free quote from one of our local fence contractors and get their professional opinion.
Damage is never a fun thing to deal with that's why we make it remarkably easy to get help quickly to have your fence repaired hassle free! We understand that you work hard to maintain your property and unforeseen accidents typically happen at the worst times.
Contact us for a free fence repair estimate and get your fence repaired so you can get back to enjoying your home.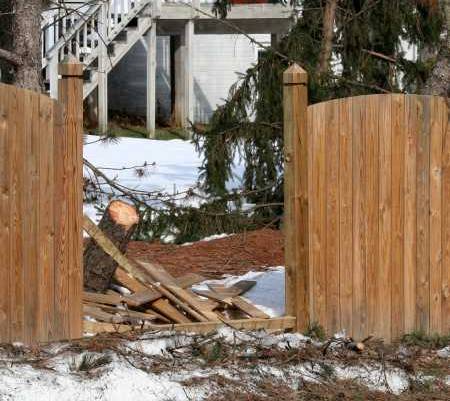 Fencing Services Bucks County
Our local fence contractors offer many fencing services for your home, farm or commercial property. Services include installation of new fences, replacement of an existing fence or
fence repair
. If you do not see exactly what you had in mind give us a call at
(267) 914-7900
or drop us a note and find out if our local fence contractors can help.
wood fence
Choose a beautiful, natural, long-lasting wood fence by using only the highest quality wood products. A variety of styles, heights, and options are available, from a solid privacy fences to picket fences. Enhance your wood fence with accents such as cap and trim, post caps, horizontal or lattice fence with cap and trim, or the classic ranch rail, just to name a few.
SPLIT RAIL FENCE
Split rail fence offers rustic charm and is a great way to fence a suburban or rural property. Often customers add wire mesh to contain pets or animals and keep vermin out. Also, split rail fence offers a cost effective way to install an attractive fence. Request an estimate to find out more about your options for split rail fencing.
VINYL FENCING
Vinyl fencing offers fantastic durability with little or no maintenance. You can now get vinyl fence is a wide range of colors, textures and designs. Vinyl can be used for picket fences, semi-private designs such as a shadowbox fences, and full privacy fences. The initial investment in a vinyl fence pays off in the long run. Request an estimate to find out more.
CHAIN LINK FENCE
Chain link fence remains one of the most common and economical forms of fencing and is ideal for residential and commercial applications. Chain link fencing comes in two main types: galvanized chain link and vinyl-coated chain link in multiple colors. Request and estimate to find out if chain link fencing works for your property.
Now offering chain link fence installation in Philadelphia.
aluminum fencing
Aluminum fences add the elegance and protection of wrought iron fences without the maintenance. They come in a variety of colors, styles, and heights to increase the value and aesthetic appeal of any property. There is no fence that enhances the beauty of your home, pool, or yard like an aluminum fence!
Fence Companies in Bucks County
Our fence companies in Bucks County build and repair fences throughout Bucks County, Pennsylvania. Our service area includes the following communities:
Fence Contractors Bucks County PA
We provide fence contractors for many types of fencing projects. Before starting a new fence installation in Bucks County give us a call at (267) 914-7900. Our fence contractors will meet your fencing needs.