Aluminum Fence
Aluminum fencing Bucks County, PA
Low maintenance and affordable aluminum fence. Get a free estimate for aluminum fence installation in Bucks County, PA. Check out our aluminum fencing services. Our local fence contractors serve all of Bucks County.
Ornamental Aluminum Fence
Ornamental aluminum fence provides a durable, low maintenance alternative to traditional wrought iron. It offers an ornamental and elegant design that will add beauty to your yard while also providing the security you need.
Why choose aluminum fence?
If you are ready to find out more click the button to start a quote.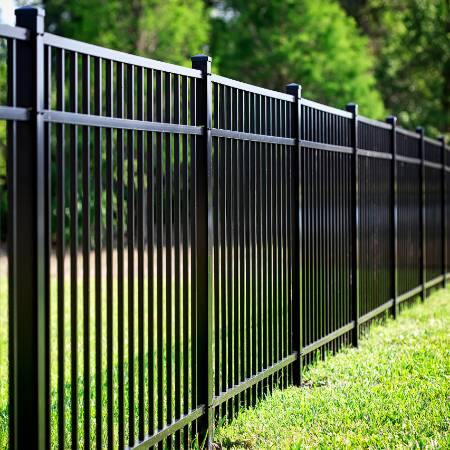 Pool Fence
With the installation of a pool comes the responsibility of keeping your family and others safe. Not only does an aluminum pool fences look great, but in Pennsylvania the law requires you to put up a pool fence in order to protect people from accidentally slipping into the pool and drowning.
In Pensylvania, any residential water body that is more than 24 inches deep is considered a pool and must comply with pool safety regulations.
Pools must be fenced on all sides at least 4 feet high. All fence gates must close automatically and have self-latching features.
If you would like to find our more click the button below to start a quote.
Aluminum Fence Company Bucks County PA
Our aluminum fencing contractors build and repair fences throughout Bucks County, Pennsylvania. Our service area includes the communities of Bedminster, Bensalem, Bristol, Buckingham, Chalfont, Croydon, Doylestown, Dublin, Fairless Hills, Furlong, Jamison, Langhorne, Levittown, Middletown, Morrisville, New Britain, New Hope, Newtown, Northampton, Perkasie, Quakertown, Richboro, Sellersville, Southampton, Springfield, Telford, Warminster, Warrington, and Yardley.