Split Rail Fence
Split Rail Fence Bucks County, PA
Split rail fence installation in Bucks County, PA. Split rail fencing for home or field. Get a free estimate for split rail fence installation in Bucks County. Our fence installers serve all of Bucks County.
Why Choose a Split Rail Fence?
More than likely you know of those rustic fences that often line rural properties. These fences are usually made of vinyl or wood and have two, three, or four rails, with lots of open space. This fence style is also known as "ranch rail" or "post and rail" fence.
Split rail fences are often associated with rural properties because they are great at containing horses and cattle. They are not exclusively for farms though, as they are an economical fencing option and a great way to define your property lines in the suburbs.
The security of split rail fencing is often enhanced with the addition of wire mesh. Check out your wire mesh options below.
Your wood choices for split rail will be pressure-treated pine, cedar or black locust.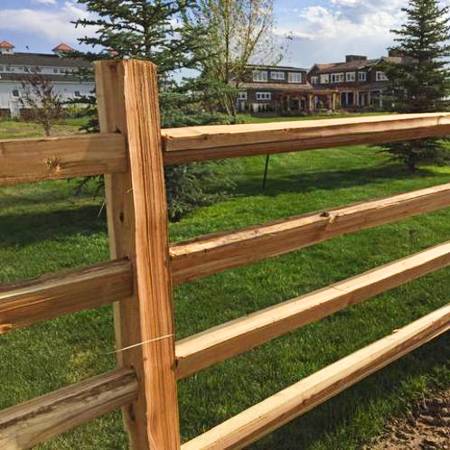 Split Rail Fence with Wire Mesh
Customers often install split rail fence with wire mesh. Wire mesh keeps your pets in, vermin out, and maintains the open appearance of split rail fencing.
Wire Fencing Options: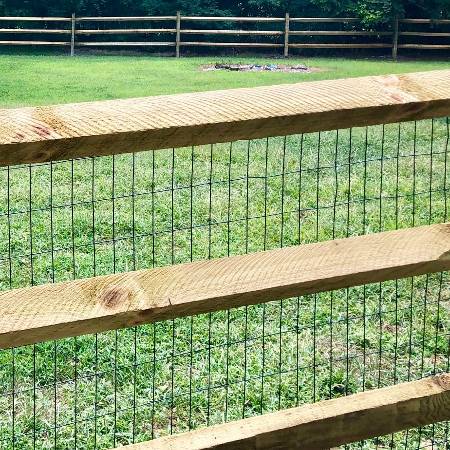 Vinyl Split Rail Fence
More property owners are choosing vinyl split rail fencing for residential and agricultural use. Expect a higher initial investment. You will also find this fencing referred to as "vinyl ranch rail" or "vinyl post and rail". Why choose vinyl rather than traditional wood?
Advantages of vinyl split rail fencing: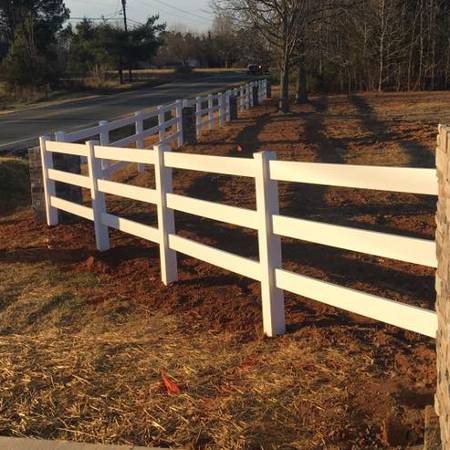 Split Rail Fence Company Bucks County PA
Our split rail fencing contractors build and repair fences throughout Bucks County, Pennsylvania. Our service area includes the communities of Bedminster, Bensalem, Bristol, Buckingham, Chalfont, Croydon, Doylestown, Dublin, Fairless Hills, Furlong, Jamison, Langhorne, Levittown, Middletown, Morrisville, New Britain, New Hope, Newtown, Northampton, Perkasie, Quakertown, Richboro, Sellersville, Southampton, Springfield, Telford, Warminster, Warrington, and Yardley.